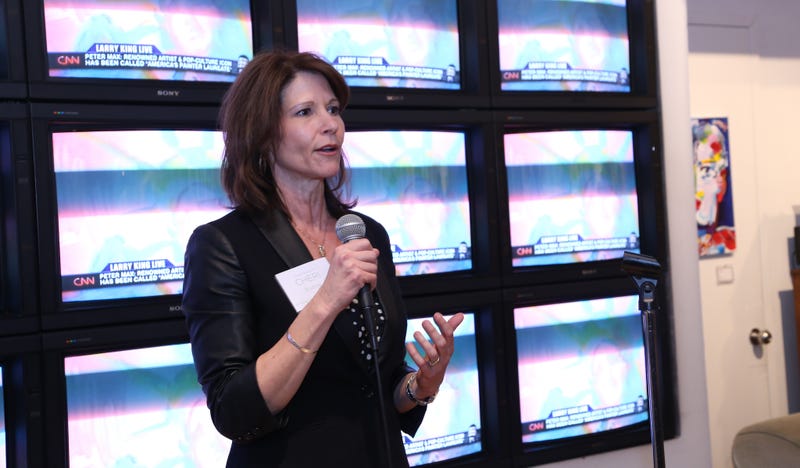 It's the year 2016, and we're having fights over whether or not a group of human beings deserves to be paid the standard minimum wage in this country.  God Bless America.
On Wednesday, Congressman Brett Guthrie (R-KY) and Congresswoman Cheri Bustos (D-IL) introduced a bill in the U.S. House of Representatives called the "Save America's Pastime Act".  It sounds like a nice proposal on the surface; it's really a lesson in not judging a book by its cover.
This is an excerpt of the bill.  Every word of it is 100% real:
In any action or proceeding commenced before, 16 on, or after the date of enactment of the Save America's 17 Pastime Act, no employer shall be subject to any liability 18 or punishment under this Act on account of any violation 19 of section 6, 7, or 11 with respect to any work performed before, on, or after such date of enactment for 21 which the exemption under section 13 is applicable.
Okay, but what is it that the employer will not be subject to any liability for?  Paying its players the federal standard minimum wage.  No, I'm not kidding.  This bill is really designed to prevent minor league players from receiving the proper compensation for the work they do.  If that doesn't make you angry, nothing will.
Before you say that baseball players are overpaid to begin with, that's not the case in the minor leagues.  According to the MiLB website, players below the major league level earn an average of $1,100 per month.  And that figure represents the average salary at the highest levels of minor league baseball; life really isn't that peachy for players aiming to fulfill their dreams of playing in the majors.
The saddest part of this fact, though, is that many of these players never get to the bigs.  Roughly 10 percent of minor league players reach the highest level, meaning that around 90 percent of them will never realize their dreams.  Many if not all of the players (especially those who don't receive signing bonuses upon being drafted) may very well be forced to find other sources of income when they're not playing in the offseason.
However, you would think that Major League Baseball would have the good sense to publicly denounce this bill.  But it did exactly the opposite in a press release yesterday:
MLB heavily subsidizes Minor League Baseball by providing Minor League clubs with its players, allowing professional baseball to be played in many communities in the United States that cannot support a Major League franchise. Moreover, for the overwhelming majority of individuals, being a Minor League Baseball player is not a career but a short-term seasonal apprenticeship in which the player either advances to the Major Leagues or pursues another career.
A "short-term, seasonal apprenticeship".  Think about what an apprenticeship really is: it's an opportunity to get your foot in the door with a particular company or in a certain profession. That particular company might not hire you but you have learned the skills of the occupation you wish to enter and would probably be able to handle a job in that field.
Moreover, minor league baseball is far from a "seasonal apprenticeship" for many players, nor is it "short-term".  Just ask Mike Hessman.
Hessman was drafted by the Atlanta Braves in the 15th Round of the 1996 Amateur Draft.  Drafted at 18, Hessman would make his big league debut seven years later.  After going back and forth between Triple-A and the majors in 2004, he signed a minor-league deal with the Tigers the next year.  He wouldn't arrive in Detroit until 2007 and he only played 17 games with the Tigers that season.  He spent another season with the Toledo Mud Hens (Detroit's AAA affiliate) and appeared in 12 games with the Tigers.  He subsequently signed with the Mets in 2009 and embarked on another season in the minors.  While he did get 65 at-bats with the big club in 2010, that cup of coffee would be his last in Major League Baseball.  A season in Japan and another four years in the minors ensued; Hessman finally retired from professional baseball this past November after 19 seasons.  His greatest feat in baseball?  Breaking the minor league record with 433 home runs.
In those 19 seasons, Hessman racked up a total of 250 major-league plate appearances, 14 home runs, and 33 RBI.  Those are numbers you would expect to see from a part-time player. Those are Mike Hessman's career MLB statistics.  But yeah, try telling him that minor league baseball is a short-term "apprenticeship".
I do understand part of baseball's stance on this subject.  It's very difficult to pay minor league players on a per-hour basis because the employer would be forced to determine if travel time, batting practice, and postgame interviews all count as time spent working.  There's also this: minor leaguers are provided shelter for their minimal compensation.  They're pretty decrepit living conditions, but they do provide for the essential needs of the players.
However, exempting organizations from compensating their players for the work they do is egregious. Not doing so is especially crass when you consider that major league teams pay their minor league players, and it's not like those teams don't have money.  After all, the Mets paid Bobby Bonilla $1.19 million today; he last played for the team in 1999 and retired in 2001.  Oh, and did I mention that Bonilla will be paid every July 1 through 2035?  So yeah, baseball is clearly awash in money.
There is some good news on this front, though.  Bustos, 24 hours after introducing the bill in the House, did what many politicians do: flip-flop on her own piece of legislation:
After hearing from you & learning more in the last 24 hours, I've immediately withdrawn my support from H.R. 5580: https://t.co/Oz0eg8g5dj

— Rep. Cheri Bustos (@RepCheri) June 30, 2016
Bustos recanted her support for H.R. 5580 for one obvious reason: she wanted to maintain public support as she's up for re-election in Illinois' 17th District this November.  Introducing this bill (which would never be passed) would simply make her look like a fool, something she can't afford as she seeks a second term in office.  That being said, she did make the right decision here, even if she did so for the completely wrong reason.
It comes down to this: minor league baseball players deserve their money.  They aren't getting much of it now, but they have earned the right to be properly compensated for their services, as many of them won't make it to the majors.  They deserve the right to make the minimum wage, something that H.R. 5580 aims to take away from them.
Something that I can't even believe we're talking about in 2016.