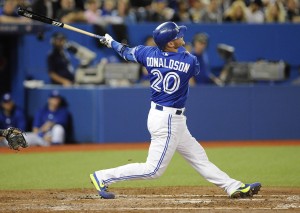 Call them the Sully Awards.  Call them the SullyOnSports awards. Actually, call them whatever you want because I really don't care.
These are my thoughts on the MLB awards for the 2015 season.  These players (and managers; they're people too) have separated themselves from the rest this year, having seasons for the ages and leading their teams to the playoffs.  Of course, what I would do with my ballot is not necessarily in alignment with popular thought, and my choices don't really reflect what will actually happen with the awards.  But it's been a really fun, competitive season in baseball, and a lot of the award races are the same way.
I'll do the MVP and Cy Young awards in this post.  The Rookie of the Year and Manager of the Year winners for both leagues will be a separate post.  So let's get down to business.
AL MVP: Josh Donaldson, Toronto Blue Jays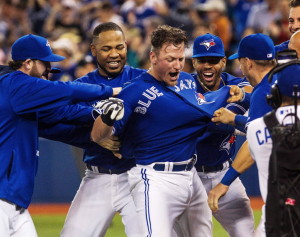 This one is much closer than you think.  Donaldson leads the American League in runs scored, RBI, and most significantly, WAR. His heroics led the Blue Jays through a mediocre 50-51 showing in the season's first 101 games.  The team's season changed, however, on July 28, when the Jays landed star shortstop Troy Tulowitzki.  Two days later, they acquired pitcher David Price and were well on their way.
However, there is another MVP candidate that should be discussed, and it's Mike Trout.  Trout, the AL MVP from last season, may be having his best season yet, setting career highs in home runs and slugging percentage.  He is second to Donaldson in WAR, but the difference is minuscule (8.2 to 8.1).
And as Rob Arthur of FiveThirtyEight writes, that stat may not even tell us all we need to know:
However, like all statistical estimates, WAR calculations come with uncertainty. Here's where things get pretty statsy, so bear with me: You're about to get a crash course in confidence intervals. The true value of a player varies from what you find on the leaderboard — but we're not sure by how much. That's because of sample size. Although a whole season of baseball seems like a lot, it still doesn't provide enough data to allow us to be completely sure of each player's value. So Harper's 8 WAR could be 6 or it could be 10, but the number on the leaderboard represents our best guess.

When the uncertainty about a player is small, we can be more sure that the player who looks like the best really is the best. If the uncertainty increases, though, we become less able to distinguish his performance from those of his competitors. Trying to determine the magnitude of this uncertainty is tricky, but it's an important part of good statistical practice.
All right, I think we get it.  It's very close, but I'll take Donaldson, because being the best player on what will probably be the best team going into October does bear some weight in this discussion.  While I don't think of that as the be-all-end-all, with such a small difference between these two players, we'll use it as the tiebreaker.  And Donaldson will win the award, for one simple, stupid reason: voter fatigue.
Top 5
Josh Donaldson
Mike Trout (Angels)
Chris Davis (Orioles)
Edwin Encarnacion (Blue Jays)
Nelson Cruz (Mariners)
NL MVP: Bryce Harper, Washington Nationals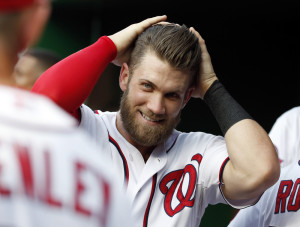 I wrote back in July that I thought Paul Goldschmidt should be the National League's MVP.  This is what I wrote back then (edited, because I repeated the same line twice in the span of a few lines):
Anyway, this discussion, as you can already tell, is extremely complicated.  Harper's team has done better this season, record-wise (three games up on the Mets in the woeful NL East) , but it's hard to argue that the Diamondbacks would be where they are right now (42-42) without Goldschmidt.  While Harper's slugging percentage, OPS, and on-base percentage are better than Goldschmidt's, I'm giving Goldschmidt the advantage.  The advantage for all of the above listed reasons, as well as a very simple one: the acronym MVP stands for "Most Valuable Player".  If the award was for "Most Outstanding Player", Harper would be the clear-cut winner.  But Goldschmidt has been more valuable for his team this season, and the stats demonstrate that.

Goldschmidt has the edge here.
Well, what can I say?  I didn't necessarily say that Goldschmidt was going to hold on to the award, I just said that he was in the lead on July 10.  And since then, the debate has gone from "complicated" to "duh".
Harper leads Goldschmidt in every major category except for stolen bases and RBI.  However, Harper has less ABs than Goldy, and would likely pass him in RBI (he has no chance of catching him in steals; he's down 21-6) had he gotten 43 more plate appearances, which is the difference between the two.
This, unlike the AL award, is as clear-cut as it gets.  Harper's team losing is simply not his fault, and if it weren't for him, there is no telling where the Nationals would be.  For that, he's the obvious MVP.
Top 5
Bryce Harper
Paul Goldschmidt (Diamondbacks)
Andrew McCutchen (Pirates)
Joey Votto (Reds)
Yoenis Cespedes (Mets)
AL Cy Young: David Price, Toronto Blue Jays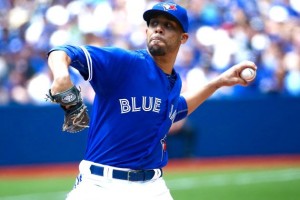 The Canadian flavor continues here as David Price is my choice for the Cy Young.  Price was always in the running for this award, but he has really separated himself recently, as Jayson Stark points out:
Is the AL Cy Young now David Price's to lose? Leads the league in ERA, 4th in K's & now 8-1 with #BlueJays – including 4-0 vs the #Yankees

— Jayson Stark (@jaysonst) September 22, 2015
That's the kicker here: recency bias.  And I'm completely guilty of it, but Price has been the best pitcher in the AL of late, and probably the best pitcher for the season, as well.
Also, Price has gotten better as the season has gone along, unlike some of his competitors for the award.  Anthony Witrado of Bleacher Report wrote about this yesterday:
The main one is Houston Astros ace Dallas Keuchel, who has earned that ace title over his last two seasons and pitched to a 2.51 ERA, 2.90FIP and 1.023 WHIP this year. He is also 18-8 with a chance to win 20 games, and even though wins as a stat have been mostly discredited in this era, we still celebrate that milestone as a high level of excellence.

It is also possible that Keuchel's stumble last week will cost him the Cy Young Award. In a start against the Texas Rangers in the Astros' most critical series of the season, he lasted just 4.2 innings and was torched for nine runs, six of them in the first inning to sink his team before the Rangers even made three outs.
Price has also guided his team to the verge of a division crown, and at worst, an assured playoff berth.  That should be more than enough to win him the award, even if he's only played with the Blue Jays for two months.
Top 5
David Price
Dallas Keuchel (Astros)
Sonny Gray (Athletics)
Chris Sale (White Sox)
Chris Archer (Rays)
NL Cy Young: Jake Arrieta, Chicago Cubs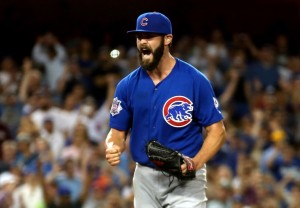 Recency bias strikes again here, and again, I think it's right to go with the guy who has pitched the best down the stretch of this season: Jake Arrieta.
Arrieta has been the best pitcher in baseball for the last month, and the combination of him and Jon Lester in the playoffs is making the Cubbies look more and more dangerous by the day.  While Lester is still an outstanding pitcher, he's had somewhat of a rough season this year (whatever this is not withstanding.)
And the race between Arrieta and the two Dodgers in this race (Zack Greinke and Clayton Kershaw) has become really close recently, a fact that Sports Illustrated's Cliff Corcoran attests to:
Arrieta is pitching so well that Greinke isn't even guaranteed to finish the year with the league's best ERA, a distinction which provides the bulk of the argument for his winning this award. If Greinke allows three earned runs in seven innings in each of his final two starts, he'll finish with a 1.79 ERA, a mark Arrieta would match by allowing just one earned run in 15 innings in his last two starts. That might sound like a lot to ask from Arrieta if not for the fact that he allowed just one earned run in 17 innings over his last two starts and two earned runs in 54 innings over his last seven (0.33 ERA).

I still expect Greinke to finish with the league's best ERA, but Arrieta could make things close enough that the ERA crown won't be enough to bring Greinke the award. Meanwhile, Kershaw has three chances to make his own case, which will be based on his likely innings lead and his significant advantages in strikeout rate and strikeout-to-walk ratio. Speaking of which: With 272 strikeouts on the season and three starts remaining, Kershaw has an outside chance to become the first pitcher to whiff 300 men in a season since Randy Johnson in 2002. As it stands, he need just six strikeouts to reach the highest total since Johnson's 290 in 2004.
This race is very, very close, and it may even hinge on the very end of the season for each team.  However, Arrieta has a slight edge because of how dominant he has been over the most important stretch of the season.
Top 5
Jake Arrieta
Clayton Kershaw (Dodgers)
Zack Greinke (Dodgers)
Gerrit Cole (Pirates)
Madison Bumgarner (Giants)
What did I get right and what did I get wrong?  Please let me know in the comments section.  Also, the second half of this post (Rookie of the Year, Manager of the Year) will be out soon, most likely on Monday. Thanks for reading!