The Dallas Mavericks were one of the teams that had very high hopes going into this year's free agency.  They had chances at getting stars like LaMarcus Aldridge,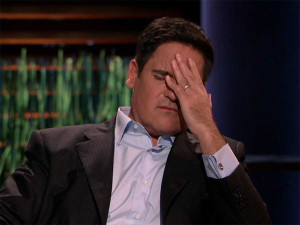 DeAndre Jordan, and others.  They lost out on Aldridge when he signed with the Spurs on July 4, but they cushioned the blow with the signing of DeAndre Jordan the day before.  However, Jordan began having second thoughts soon after, and on July 8, the day before players could start signing contracts, the race was on to sign him:
✈️

— Chandler Parsons (@ChandlerParsons) July 8, 2015
🚙

— JJ Redick (@JJRedick) July 8, 2015
✈️🚁🚙 — Blake Griffin (@blakegriffin32) July 8, 2015
🍌🚤 — Chris Paul (@CP3) July 8, 2015
pic.twitter.com/SIyHJjDScR — Paul Pierce (@paulpierce34) July 8, 2015
🏊 — Mike Woodson (@MikeWoodsonNBA) July 8, 2015
☀️✌️— Tyson Chandler (@tysonchandler) July 9, 2015
Ah ok .. I see .. 🔓🏆🏆🏆🏆🏆🔒💤#mambaouthttps://t.co/sdx5kpqWwY — Kobe Bryant (@kobebryant) July 8, 2015
Jordan eventually re-signed with the Clippers after they stayed at his Houston home until midnight that evening, not letting anyone get in, per Yahoo Sports' Adrian Wojnarowski:
So far, Clippers able to keep everyone else out of house, including Cuban, agents. Everyone. They're in four-corners until midnight Eastern. — Adrian Wojnarowski (@WojYahooNBA) July 9, 2015
The sudden loss of Jordan threw the Mavericks into panic mode. They had already signed shooting guard Wesley Matthews from the Trail Blazers, and he is coming off an Achilles injury that forced him to miss the last 22 games of last season.  Matthews's original contract was supposed to be $57 million over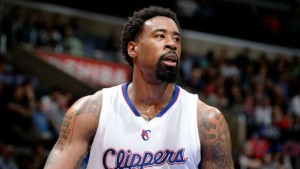 four years with Jordan also under contract.  However, without Jordan, the Mavericks have decided to push Matthews' contract to $70 million over four years instead of using the extra money for other acquisitions.
Having already lost last year's starting center, Tyson Chandler, to the Suns, Dallas did not have any starting centers on the roster and therefore needed to sign one.  They promptly traded a second-round pick to the Bucks for Zaza Pachulia, the 31-year old center who is the only active NBA player to hail from the country of Georgia. While it doesn't seem like Pachulia is a step up from Chandler, last season's on/off numbers of both players suggest otherwise.
These tables from Basketball-Reference show Pachulia's on/off numbers last season, with the first row being "on court", the second row being "off court", and the third column being the difference:
Now here are Chandler's on/off numbers from last year.  The same rules apply:
As you can see, even though Chandler is a slightly better per game rebounder, the Mavericks did better without him on the floor than the Bucks did without Zaza.  There is a direct correlation between their rebound% and their per 36 minutes numbers: Pachulia is better in both.
Turner Sports' David Aldridge summed up the pick-up in this tweet:
Zaza Pachulia is a very good pickup by Dallas. He was 15th in the league last season in defensive rating (h/t http://t.co/ASfrSD2EoB).

— David Aldridge (@daldridgetnt) July 10, 2015
While losing Chandler hurt, and losing Jordan hurt more, Pachulia can at least fill the void left by Chandler.  I actually think he may very well be better.
Next, we will revisit the signing of Wesley Matthews.  Matthews was having what was possibly the best season of his career last season for the Trail Blazers.  While he set a career high for rebounds per game, eFG%, and field goal attempts, his on/off numbers are not as drastic as Pachulia's:
Obviously, Matthews' eFG% is higher than the others because of his three-point shooting. However, it is interesting that he only adds 6.8 points per game for his team per 100 possessions, as exemplified by his offensive rating. However, he is a jack-of-all-trades, master of none type of basketball player, a slight positive for his team in all areas of the game. Even though he is coming off a great season with a playoff team, he is also coming off of this.  (Warning: Video/Vine may be extremely disturbing for some.)
Now, we will take a look at Monta Ellis' on/off statistics from last year; Ellis left Dallas to sign of four-year, $44 million deal with the Pacers this offseason.  Matthews is replacing him, essentially.
As you can see, while Ellis is more of a positive in eFG% and Turnover%, he is a negative or only a slight positive in all of the other areas.  Matthews, theoretically, should be better for the Mavericks than Ellis was.  However, history has not been kind to those with Achilles ruptures.  See: Elton Brand.
Brand had stayed fairly healthy for the majority of his career, from his being drafted #1 overall in 1999 by the Bulls to the 2006-07 season with the Clippers.  However, he ruptured his Achilles tendon in a workout in August 2007, and missed all but eight games in the '07-'08 season.  His averages dropped across the board for the rest of his career.  Luckily, he is still playing, but he is in a bench role now for the Atlanta Hawks and is well past the prime of his career.
The point?  Brand was 28 on August 3, 2007, when the injury happened.  Matthews' age at the time of his injury, on March 5, 2015? 27.  He is only a year younger than Brand was, but the history is simply eerie.  The risk of paying him $17.5 million per year, coming off the most dangerous injury a guard could possibly sustain, is enormous.  The best ability is availability, and the Mavericks lost it by letting Ellis go.
But rest assured, I have saved the most interesting signing for last: Deron Williams.
Mike Vaccaro of the New York Post wrote about Williams' departure today:
He leaves his empty tenure as the franchise face of the Nets as perhaps the single-most forgettable would-be superstar in the history of New York sports.

That isn't to say he was the least successful, or the most underachieving, or the most disappointing. You can vote him for any of those categories too, if you like, but those are whole separate issues.

Jason Bay was terrible as a Met. But believe me, Bay has not been forgotten, and his tenure in New York still gives Mets fans the bends. Carmelo Anthony might not have delivered on his promise to make the Knicks matter in a way that they mattered in the '70s and in the '90s, but you had better believe he is on the tip of every Knicks fan's tongue, always, and at the forefront of their thoughts.
Williams is different. From the start, it was pretty clear he didn't want to be here, whether "here" was in New Jersey or Brooklyn. Even when the Nets re-signed him to a $98 million max extension, he came across, instantly, as he if he were doing someone a favor pocketing all that cash.
The Nets moved heaven and earth — actually, worse, they moved an uncountable amount of assets — to surround Williams with the kinds of players he believed were of his status and to his liking, and were rewarded with one playoff series victory and hundreds of nights when Williams' scowl and his brutal body language hinted he was being held in an unheated hut somewhere near Park Slope against his will.
Williams needs a change of scenery; it's that simple.  Here's to hoping that he plays better with the Mavericks.  With Brooklyn, he was *maybe* half the player that he was with the Jazz in his prime.  We don't need stats to back up this fact: he didn't care.  Will he in a Mavericks uniform?  It's difficult to say, but Williams can't possibly be worse than Rajon Rondo was with the Mavs last year.
So this has been the Mavericks' offseason.  They went from being a back-end/fringe playoff team last year to, well… a fringe playoff team this year.  I think this because it is my best guess: I actually have no clue how they'll do this year. Matthews will play well when he's healthy, but history is not on his side with his injury.  Pachulia was a great addition and, in my view, a clear upgrade over Tyson Chandler. And Deron Williams is… Deron Williams.  I have no idea how he will play or how he will be used, but it will be fun to see how the experiment plays out.
There is a wide, wide range of possibilities for the Mavericks this season.  If all goes well and healthy, they could be a four or five seed. But that is so unlikely to happen, and, crazy as it sounds, Pachulia is the surest thing they got this offseason.  If I were to guess, I would leave Dallas out of the Playoffs next year.
Why?  Just ask Mark Cuban, and substitute "basketball" for "music" in the video.